Peniche is known for its famous beaches in Portugal. With its intense exposure to wind and waves, Peniche has great surfing potential and is internationally recognized for this.
Portugal best beaches are in Peniche and Algarve. The city of Peniche has many infrastructures dedicated to surfing, and until recently, it was named the Capital of the Wave. Apart from visiting Peniche, it would be best to enjoy some of its quality beaches.
During the summer, its beautiful beaches provide an excellent destination in Portugal.
Choosing a Peniche beach is easy since you only have to follow the coast and they are all very well signposted.
There are many surf schools in the city.
There are still many hotels in Peniche near the beach.
---
The 3 best beaches in Portugal » Peniche area
---
---
List of Beaches in Peniche
---
Praia dos Supertubos
Praia da Consolação
Praia da Gambôa
Praia do Baleal
Praia do Medão
Praia de São Marcos
Praia do Molhe Leste
Praia do Portinho da Areia
Praia do Quebrado
Praia da Cova da Alfarroba
Praia de Dunas
Prada das Cebolas
Praia das Pedras Muitas
---
Portugal best beaches within Peniche area
---
Baleal Beach
---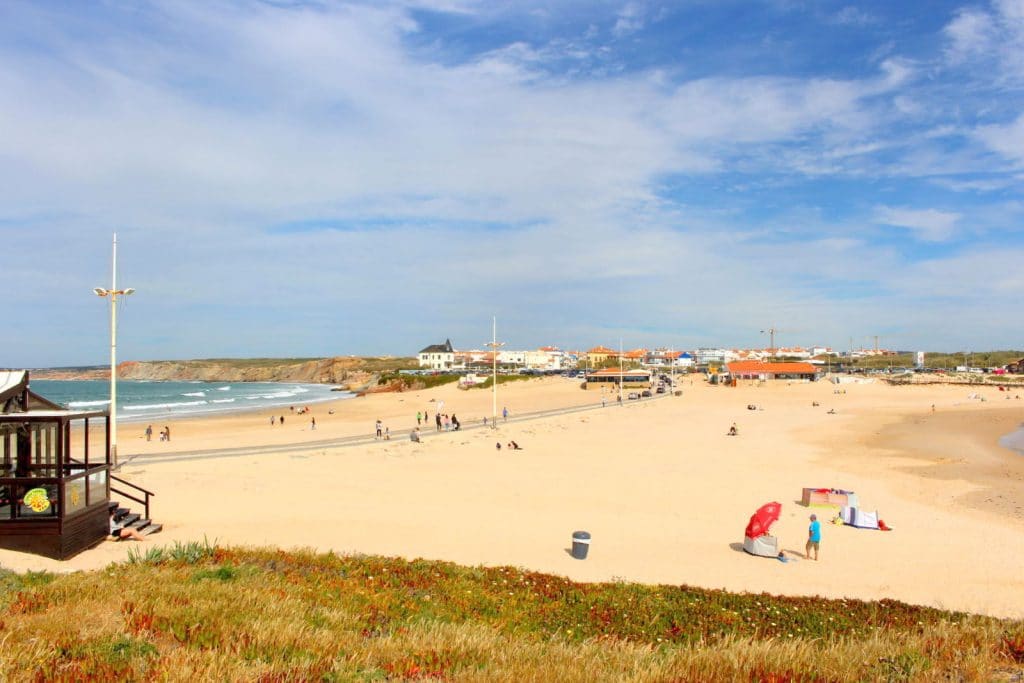 Praia do Baleal Peniche
Baleal Beach in Peniche, located about 5 km northeast of the city, is an island connected to the land by a narrow strip of sand. It can be thought of as a kind of miniature Peniche since, in the past, the entire isthmus de Peniche would have been an island that later began to connect the land by a tongue of sand.
The houses seen in Baleal have as their historical center a whaling station (hence the name) which has since become a kind of town currently dominated by tourism. Baleal is one of Portugal best beaches.
There are two beaches on the island, Baleal Sul and Baleal Norte, which, due to an inconsistent morphology, face opposite directions, which means that when the wind becomes unbearable on one beach, conditions are perfect on the other.
---
Photo Gallery
---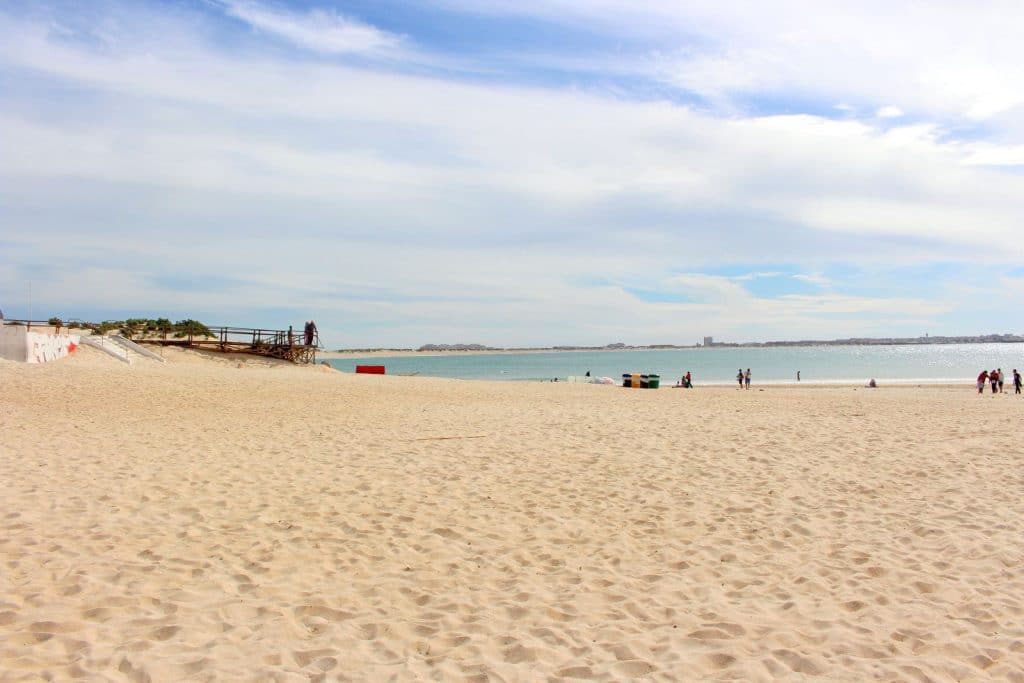 ---
Close to Baleal Beach
---
---
Medão Beach (Supertubes)
---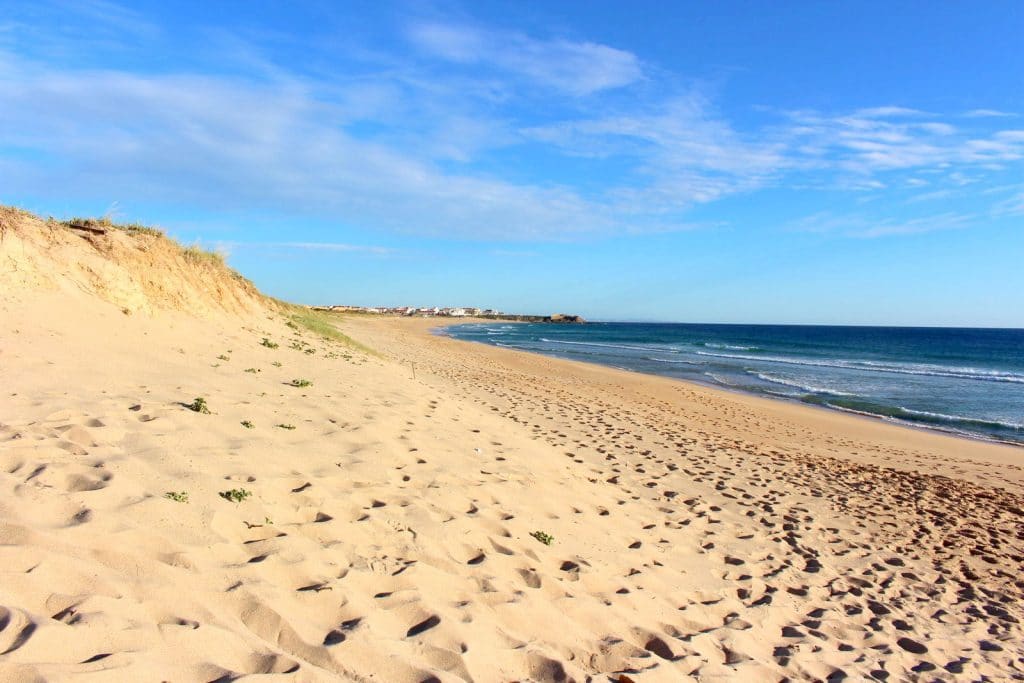 Medao Peniche Beach
Supertubos Beach in Peniche has the original name of Medão Beach.
A mythical place among surfers. They are here with the best waves, created by a perfect combination of elements, such as the configuration of the seabed, the wind that generally blows from the north, and the currents.
Surfers especially like to come here in autumn, and in October, the MEO Rip Curl Pro Portugal takes place at Playa Supertubos, an event that brings together the best surfers on the world circuit at these stops.
---
Photo Gallery
---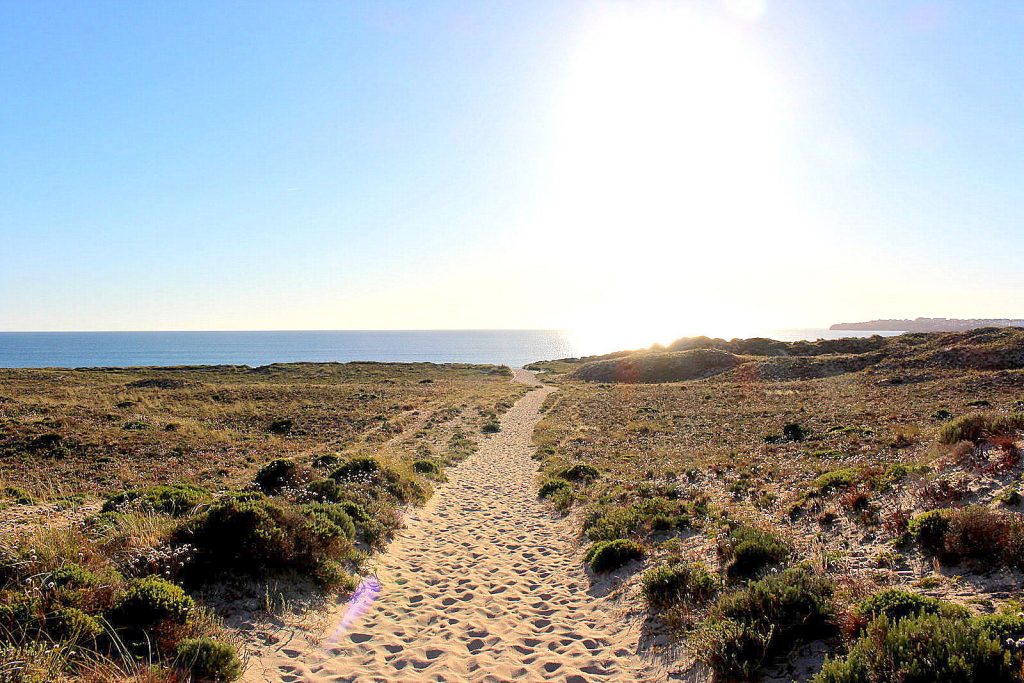 ---
Close to Medao Beach
---
---
Consolação Beach
---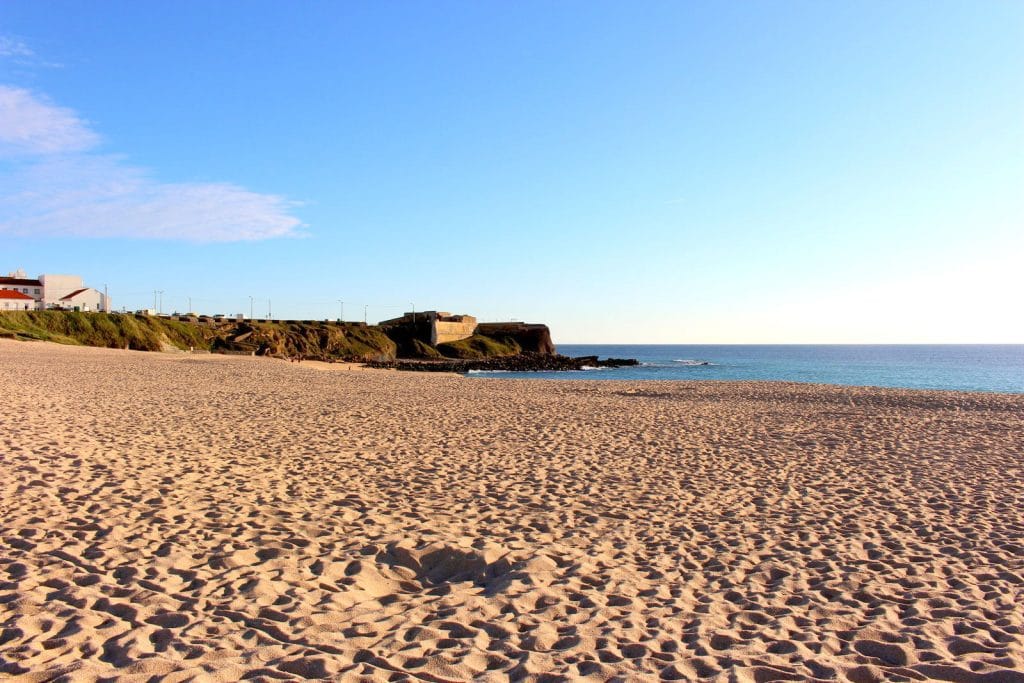 Praia da Consolação Peniche
Consolação Beach in Peniche is located about seven kilometers south of the city. It is a long stretch of golden sand, known for its iodine richness, especially at its rockier southern end, and is very popular for those with rheumatic or bone problems.
To the north, you can see the Consolação fort, which divides the beach in two, the part that extends to Peniche is characterized by strong waves, which makes it attractive for those who practice water sports, such as windsurfing or surfing.
---
Photo Gallery
---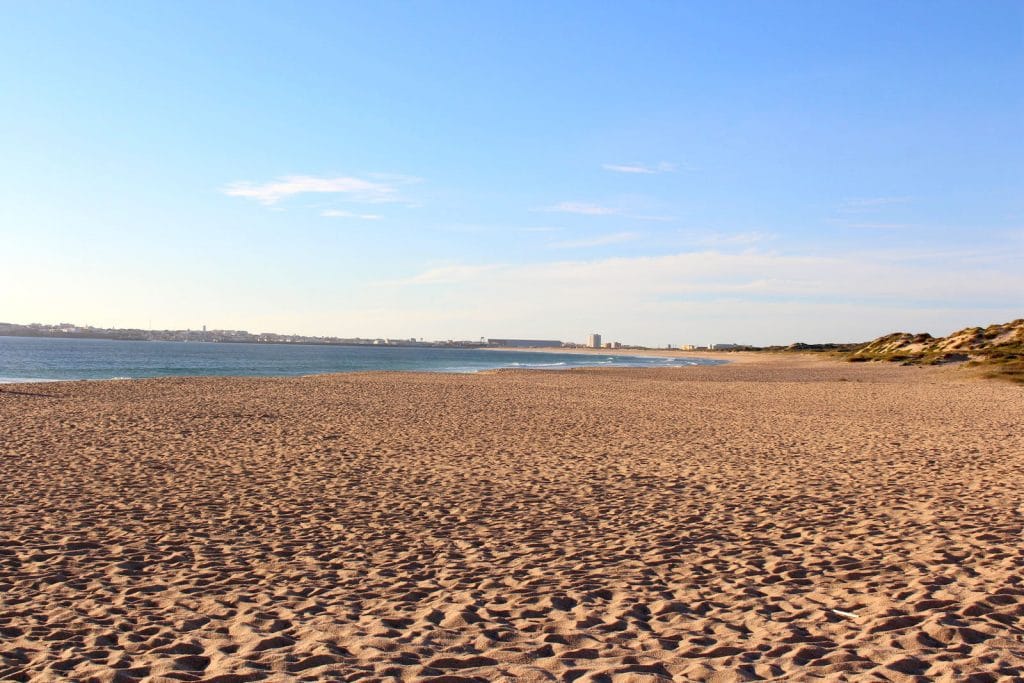 ---
Close to Consolação Beach
---
---
Cova da Alfarroba Beach
---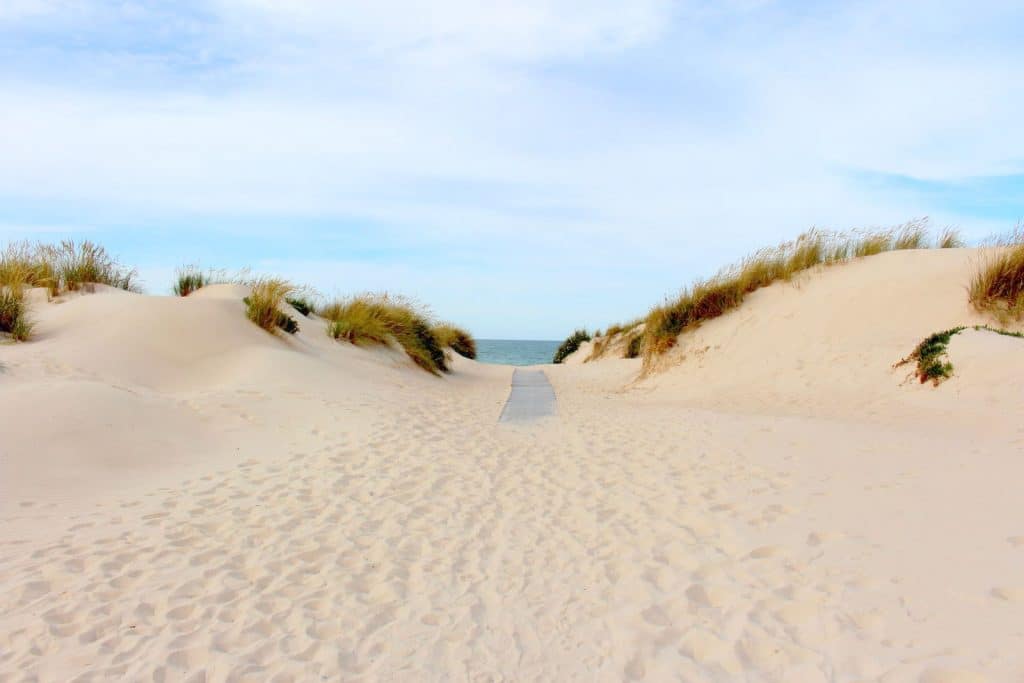 Praia da Cova da Alfarroba Peniche
Cova da Alfarroba Beach in Peniche is just after Peniche de Cima beach. From here, we can see the famous Punta de Baleal in the distance. This site is among the list of Portugal best beaches.
Cova da Alfarroba Beach is beautiful because it begins to form several dunes that give the sand an undulating appearance before reaching the water. Cova da Alfarroba Beach is known for having the perfect conditions for surfing.
---
Photo Gallery
---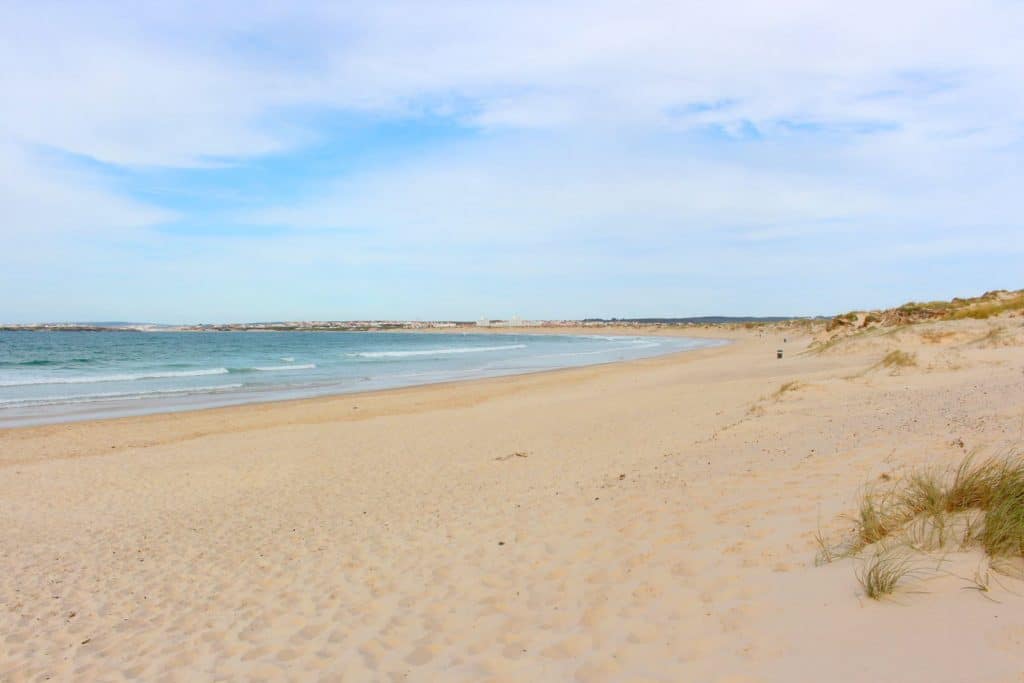 ---
Close to Cova da Alfarroba Beach
---
---
Peniche de Cima Beach
---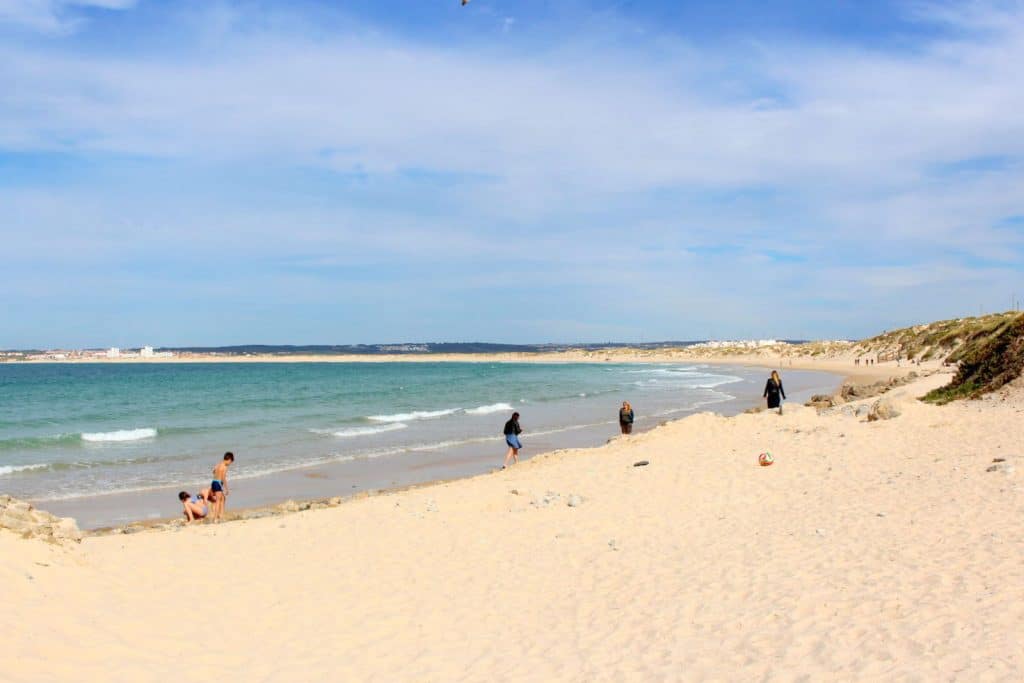 Peniche de Cima Beach
Peniche de Cima Beach is part of the same beach as Gamboa Beach and, therefore, sharing its physical characteristics, Praia de Peniche de Cima is immediately after, which follows Avenida Monsenhor Manuel Bastos from the city.
The sand at Praia do Cerro, as it is also known, is very white. Being surrounded, on the land side, by a dune system that is ultimately at risk, currently protected by several wooden fences.
The proximity to the city makes this beach one of the most popular in the area, with umbrellas and loungers for bathers and a restaurant and bar directly on the beach.
---
Close to Peniche de Cima Beach
---
---
Gamboa Beach
---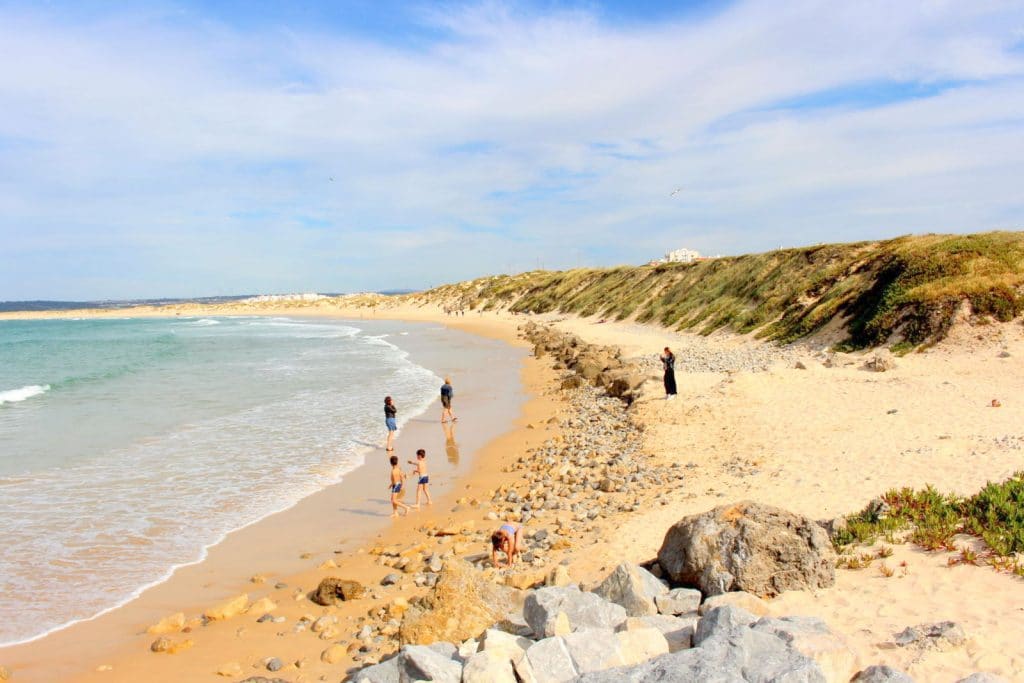 Gamboa Peniche Beach
Although physically located on a sandy beach that stretches from Peniche to Baleal, Gamboa Beach in Peniche is delimited by a pontoon in the southeast and by the wall of the Peniche fortress in the northwest.
To take a good bath in the sea, the area next to the pontoon is recommended, since in the rest of the beach there are rock formations, sometimes submerged, which make it difficult to enjoy the waters.
You can get to this beach through Avenida Monsenhor Manuel Bastos, which leaves Peniche, with several parking places that sell out quickly in the summer.
Here you can find the basic infrastructure expected on a beach, such as surveillance, rental of awnings and loungers, and a restaurant and bar.
---
Close to Gamboa Beach
---
---
Map of the beaches of Peniche
---