When you come by boat from Peniche and approach the island of Berlenga Grande, there is something immediately noticeable in the distance.
A lighthouse.
The Lighthouse of the Duke of Bragança
The Berlengas lighthouse structure rises to 29 meters, with a range of 27 nautical miles. This lighthouse, also known by the short name of Farol da Berlenga, was built in 1758 by the Marquis of Pombal.
---
History of the Duque de Bragança Lighthouse
---
Who?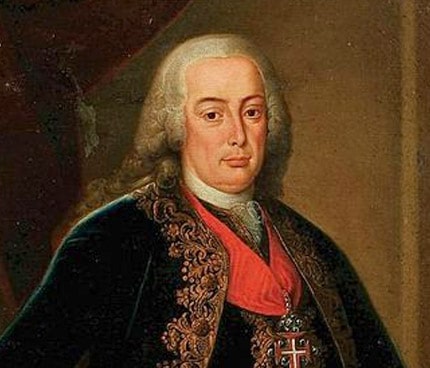 Built under the government of the Marquis de Pombal.
Where?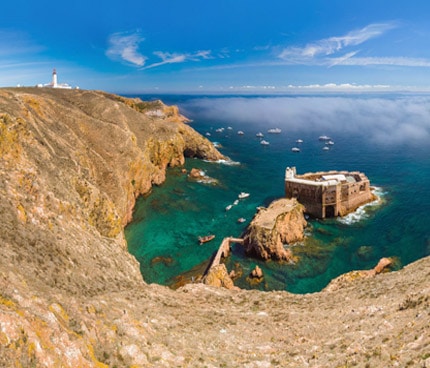 It is located on the island of Berlenga Grande.
When?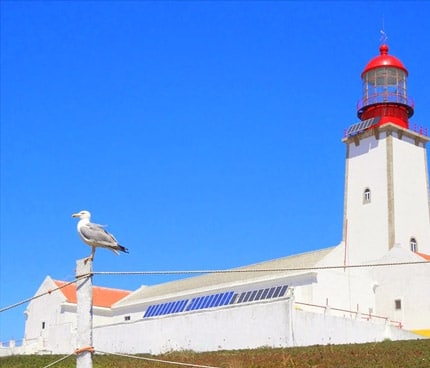 Its current configuration dates from 1758.
It was only in 1841 that the works were completed, and the following year it became operational. Since then, it has evolved technologically, restored, and equipped with new signaling equipment and techniques.
In 1897, one of the two hyper radiant Fresnel lenses operating in Portugal was installed (the other, still in operation, is located in the Cabo de São Vicente lighthouse), was removed in 1985 and integrated into the exhibition at the Museo Polo of the Directorate of Lighthouses, in Paço d'Arcos. In 1985 it was fully automated.
The public is invited to visit its interior free of charge every Wednesday between 14:00 and 17:00.
---
Photos of the Berlengas lighthouse
---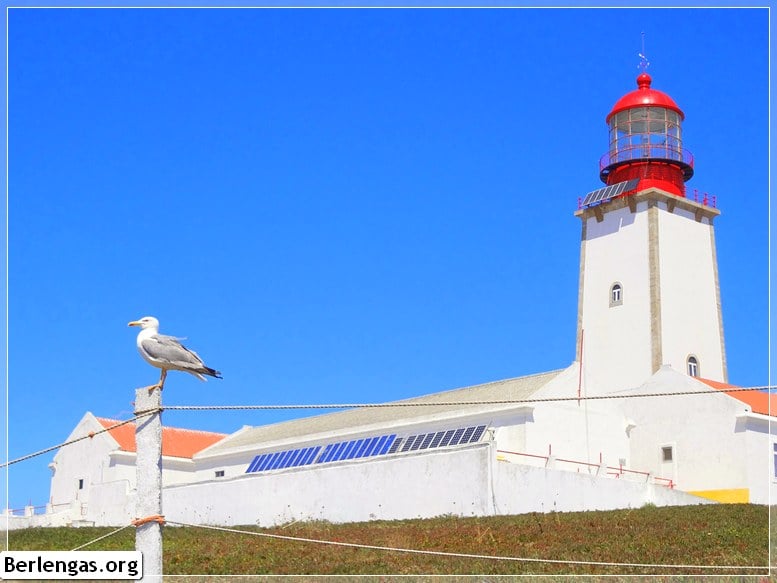 ---
Map
---