The Berlengas has located 15 km from the west coast of Peniche, more precisely, Cabo Carvoeiro.
Peniche, belonging to the district of Leiria, is the westernmost city in continental Europe and, although it is a peninsula (created by a tombolo, a landform that causes an island to connect to the mainland by a narrow strip (bar) as a result of the accumulation of Sediments (sand or earth), which formed during the 17th century, source: Wikipedia), was once an island.
Since prehistoric times, man has shown interest in and occupied this territory, which has welcomed the most varied and ancient civilizations (Phoenicians and Romans).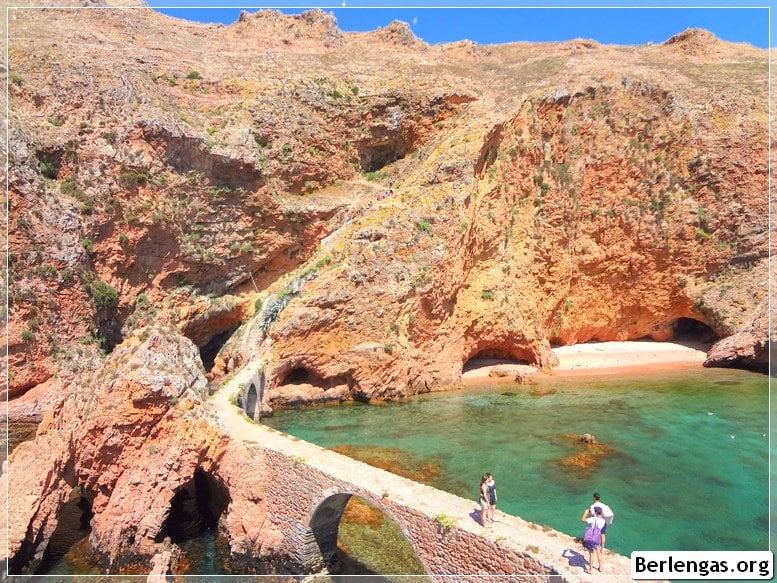 ---
Berlengas Map
---
Map of Berlengas in the geography of mainland Portugal.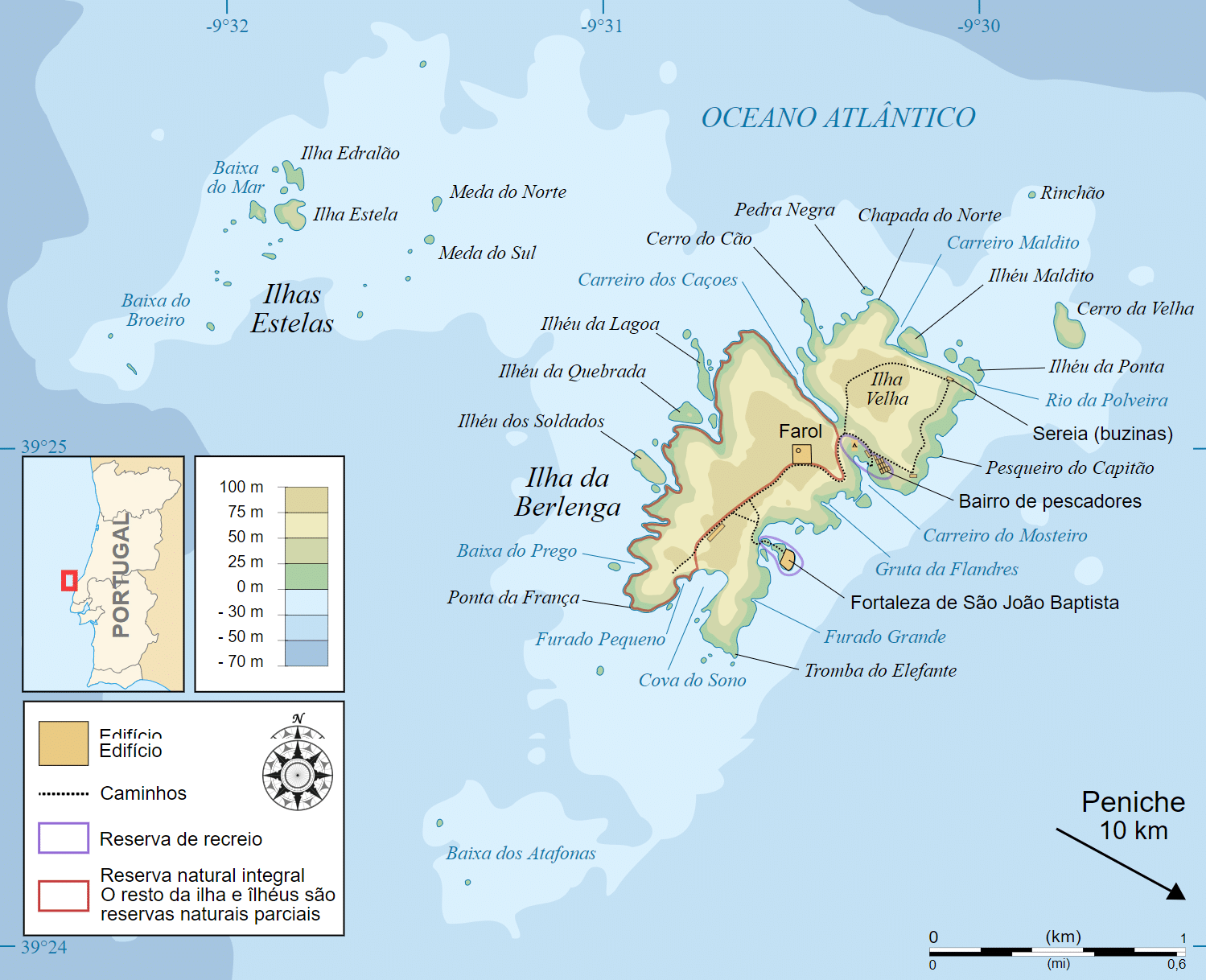 ---
The region
---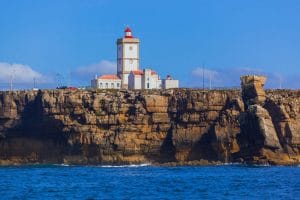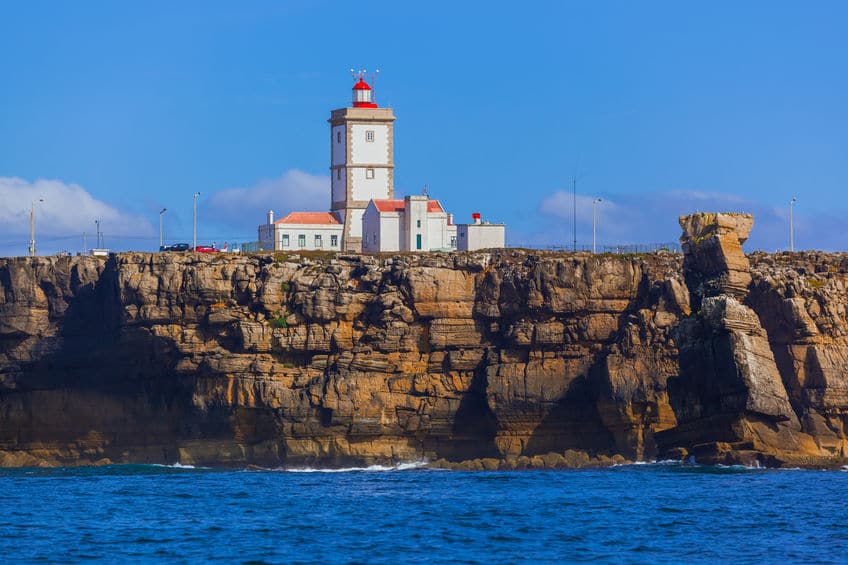 A place closely related to the sea and fishing, its entire population lived on fish, salt, and agriculture. This region has long and beautiful beaches, so bathing tourism already has a lot of expression on the hottest days.
The westernmost point of the Peniche peninsula is Cabo de Carvoeiro, where the Berlengas Nature Reserve is about six miles away.
Cabo Carvoeiro, the westernmost cape on the Portuguese mainland coast, represents a valuable geological and landscape heritage and consists of immense limestone cliffs.
In addition to being an actual natural bird observatory, we can visit the Nossa Senhora dos Remédio Sanctuary dating from the 18th century and the Cabo Carvoeiro Lighthouse (25 mt.), Built to avoid the vast shipwrecks that occurred in these waters.
The Furninha cave bears witness to the presence of the Neanderthal man, that is, about 20,000 years ago.
---
Berlengas Geography
---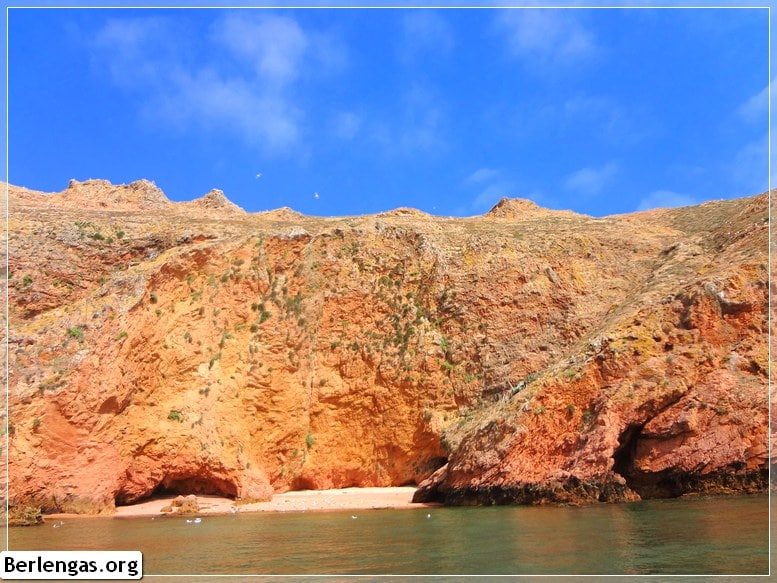 Center Point Coordinates:
Longitude: W 09º 30º
Latitude: N 39º 24º
Land Area: 104 ha
Maritime area: 9456 ha.
Total area: 9560 ha
The Berlengas are located on the west coast of the Iberian Peninsula , west of Cabo Carvoeiro – Peniche, and are an archipelago consisting of a massive block of granite, represented by three small islets: the Berlenga Grande, which illustrates ⅔ of the surface whole island. , separated by maritime erosion from a smaller island, Ilha Velha, accompanied by two adjacent reefs, Estelas and Farilhões.
It is a Nature Reserve , which does not offer easy access to the entire island (only by air or sea). However, there is 2 km of trails where you can enjoy the unique beauty of much of the island.
---
Berlengas Archipelago
---
Big Berlenga
Contrails
Farilhões
---
Islands, islets, and rocks of the Berlengas archipelago
---
Berlenga Island
Ilhéu da Pont
Cerro da Velha
Ilhéu dos Soldados
Ilhéu da Quebrada
Ilhéu da Lagoa
Rinchão
Black stone
Cursed island
Ilha Edralão
Estela Island
Meda do norte
Meda do Sul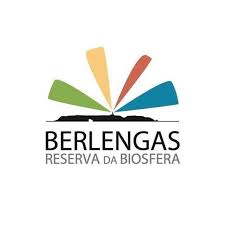 Las Berlengas have, since 2011, the Unesco seal as a World Biosphere Reserve since they represent excellent importance concerning its precious ecosystem, full of fauna of great value at the marine and avifauna level, as well as botanical level.
The marine reserve has around 10 ha, while the terrestrial reserve has 104 ha., Where Berlenga and Estelas are made up of magmatic rocks, red granites, and the Farilhões, metamorphic rocks, shales, and gneiss.
The mountains of this archipelago are full of tectonic faults that have caused beautiful caves visited by thousands of people a year.
Its climate has a great Atlantic influence and a Mediterranean one ,  which sometimes promotes very strong winds. It rains a lot in the winter and is sometimes quite arid in mid-season.
---
Frequent questions
---
How to sleep in the Berlengas?
There are three possible ways to sleep in Berlengas: Forte S. João Baptista, Pavilhão Mar e Sol, and Campismo. See the complete page about accommodation in Berlengas. alojamiento en Berlengas .
How to get to Berlengas?
Getting to Berlengas is easy, you just have to take a boat from the seaport of Peniche, and after a 30-minute trip, you arrive at the main island. See the entire page on how to take a boat to the Berlengas. cómo tomar un bote a las Berlengas .
How to visit the Berlengas?
Berlengas can only be visited in two ways: on foot, exploring the main island. On an excursion boat, reach points where you can't go alone and listen to professional explanations of local history, fauna, and flora. See the complete page of places of interest to visit the Berlengas. lugares de interés para visitar las Berlengas .
Where are the Berlengas located?
The Berlengas has located 15 km from the west coast of Peniche, more precisely, Cabo Carvoeiro. See the complete page about the location of Berlengas. 
Where to stay in Berlengas?
 Due to the few accommodation options in Berlenga, we recommend that you book both in Peniche. See the entire page of hotels in Peniche.
viagens-em-marrocos.com
Like accommodation, there are few possibilities to buy food or eat in Berlengas. There are only two restaurants and a mini market with Bar service. See the entire page on where to eat in Berlengas. dónde comer en Berlengas .