By public transport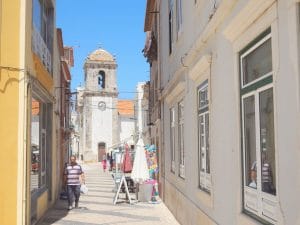 The city of Peniche is separate from the Portuguese railway network. Still, it is easily accessible by bus, departing from Lisbon and Porto, and you can arrive from other cities, but it is usually necessary in that case to change buses.
From Lisbon
There are ten daily departures from Lisbon from the Sete Rios bus terminal. The first one leaves at approximately 7:30 am. This bus may suit your purposes if you plan to go directly to Berlengas.
After that, departures occur between one and two hours, with the last bus leaving Lisbon at 7:30 p.m.
The journey takes an hour and a half, and the ticket costs 8.60 euros, which can be purchased online at the Rede de Expressos website. The journey takes an hour and a half, and the ticket costs 8.60 euros, which can be purchased online at
From Porto
There is only one direct daily connection, which leaves the Campo 24 de Agosto bus terminal at 4:30 p.m. and arrives in Peniche at 9:10 p.m. If this schedule is inconvenient, consider changing the buses in Coimbra or Lisbon. You can see all the possibilities on the Rede de Expressos website.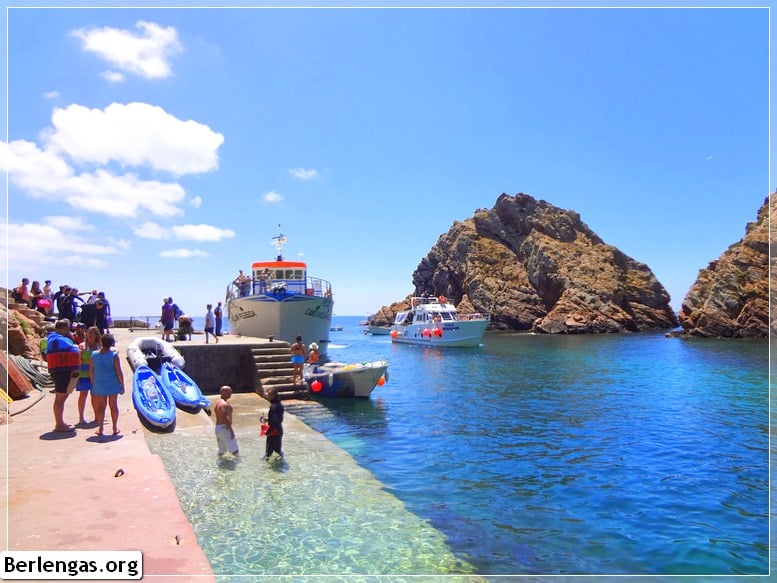 ---
By car: from Lisbon or Porto
---
To get to the closest town to Ilha das Berlengas, Peniche, take the A8 from Lisbon or Porto – towards Peniche and head towards the pier. Here you take the boat to Berlenga Grande.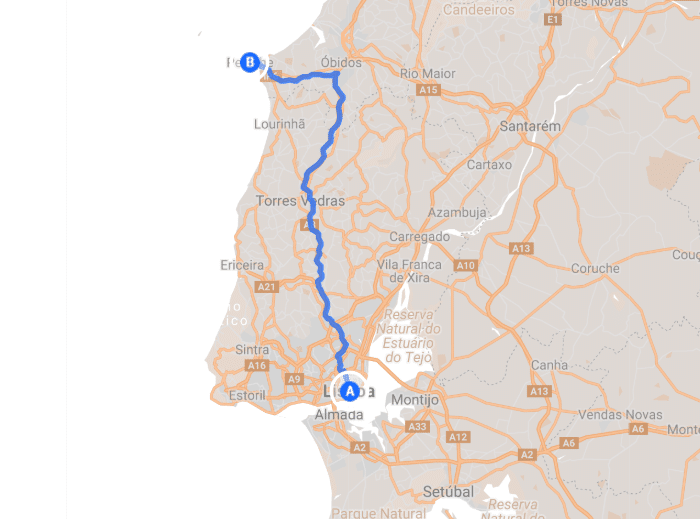 ---
Route map to get to Peniche.
---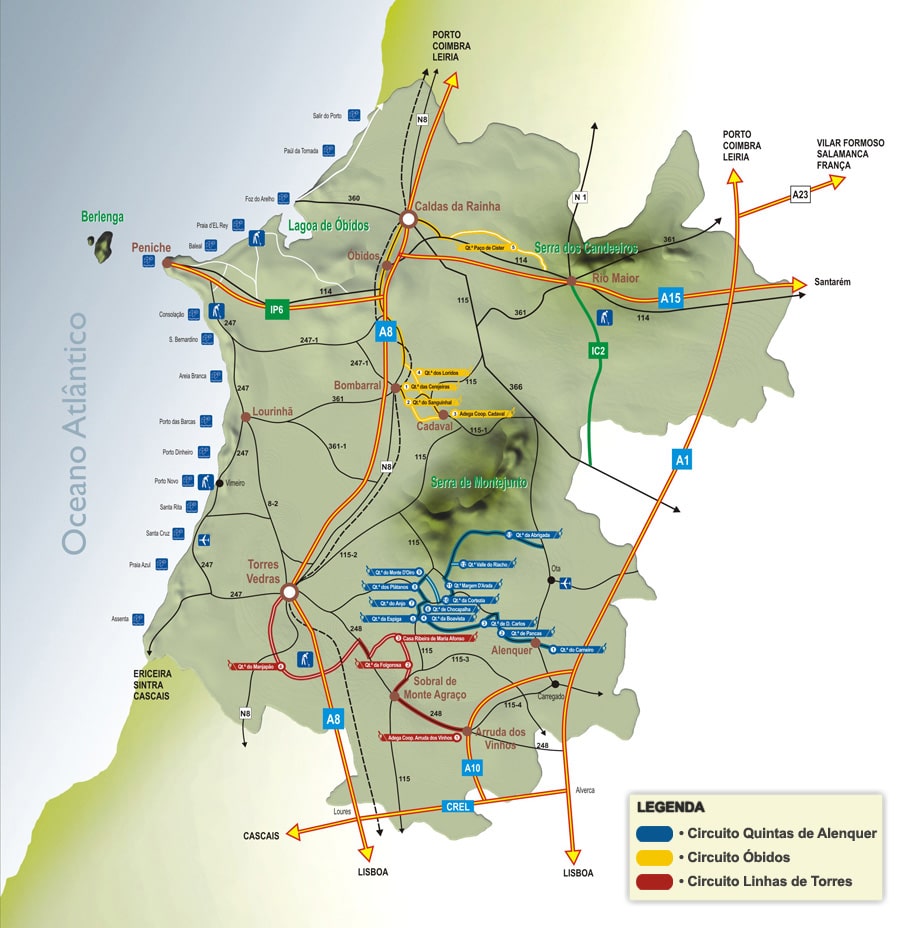 ---
How to take a boat to Berlengas
---
Step-by-step instructions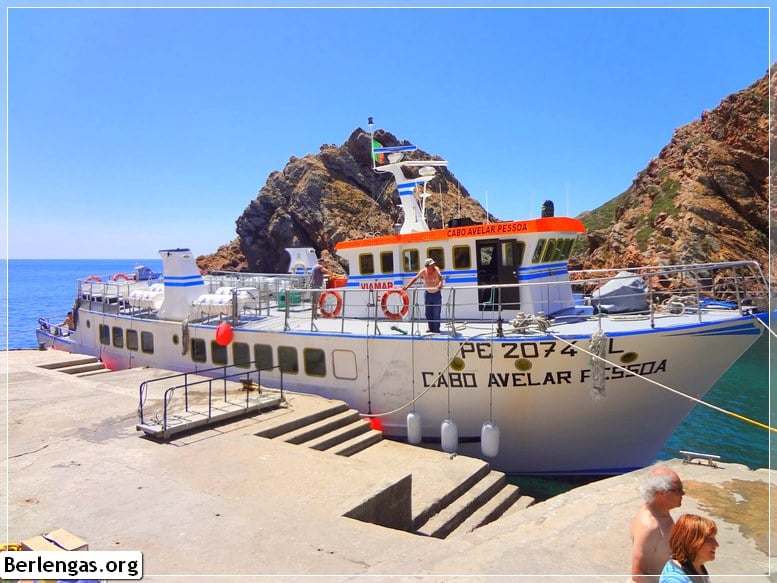 1- Go to the sauce Peniche Cais Marina
2- Choose a branch in Molho Cais Marina in Peniche
3- Enter an agency to buy the boat ticket
4- Boat ticket to Berlengas
5- Arrival at the departure dock of Berlengas
6- Arrival on the boat at the port of Peniche.
7- Board the boat
8- Departure from the pier of Peniche Marina
9- Departure from the city of Peniche
10- Peniche sighting in the distance
11- Sighting of Cabo da Roca en route to Berlengas
12- We say goodbye to mainland Portugal
13- Inside the boat on the way to the islands
14- First sighting of Berlengas archipelago
15- Berlengas Fortress in the distance
16- Arrival at the port of Praia dos Pescadores in Berlengas
It is highly recommended to book your trip in advance, through the phone numbers of the companies or the companies' websites (at the end of this article you can find the necessary contacts)
The main ship "Cabo Avelar Pessoa" or Viamar, is usually the busiest. However, other companies make this trip between Peniche-Berlengas-Peniche.
From May 22 to June 30 and from September 1 to September 15, the departure from Peniche is at 10:30 a.m. The return from Berlenga is at 4:30 p.m. In summer, from July 1 to August 31, in addition to the low season, there is also a departure from Peniche at 11:30 a.m. and a return at 18:30.
For those who go only for one day, the return ticket costs about 18 euros, but if you spend the night on the island, it costs 12 euros per trip, making it more expensive at 24 euros. Children up to 4 years old can travel without paying admission, and from 5 to 12 years old, pay half the adult ticket.
Reservations must be paid in cash and picked up half an hour before the boat departs if booked online or by phone.
---
Step-by-step photo script
---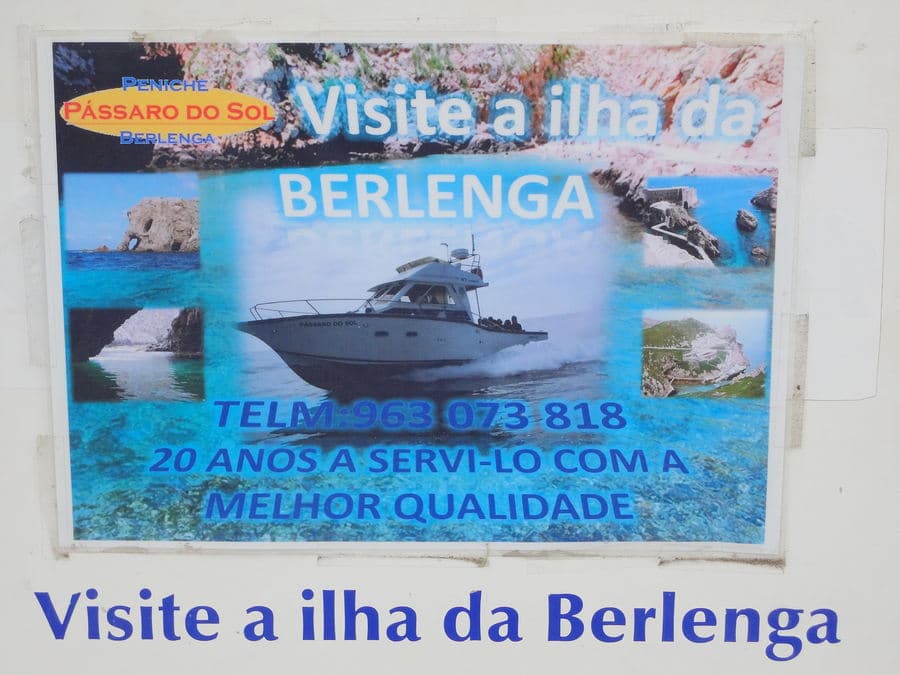 The teams always advise visitors to bring comfortable clothes and shoes, food and water, a camera, and binoculars for a thoroughly enjoyable trip. Go minimally prepared for this trip.
---
Berlengas Boat – How to do it?
---
Gone are the days when those interested got on a precarious fishing boat. At a price previously agreed with the boat's captain, they were transported to Berlengas, facing rough seas and a troubling turn that invariably turned the stomach.
All operators who take people to Berlengas, in one way or another, specialize in providing various activities within the Berlengas Nature Reserve.
Authorized activities in Berlengas
Boat trips,
playful fishing
photographic expeditions,
geological trails,
interpretive trails,
scuba diving,
fauna and flora observation,
geological routes,
keeping of cetaceans and other marine animals,
bird watching,
nautical activities,
rowing, canoeing, and kayaking,
stand up paddling,
passenger transportation,
diving baptisms,
scuba diving,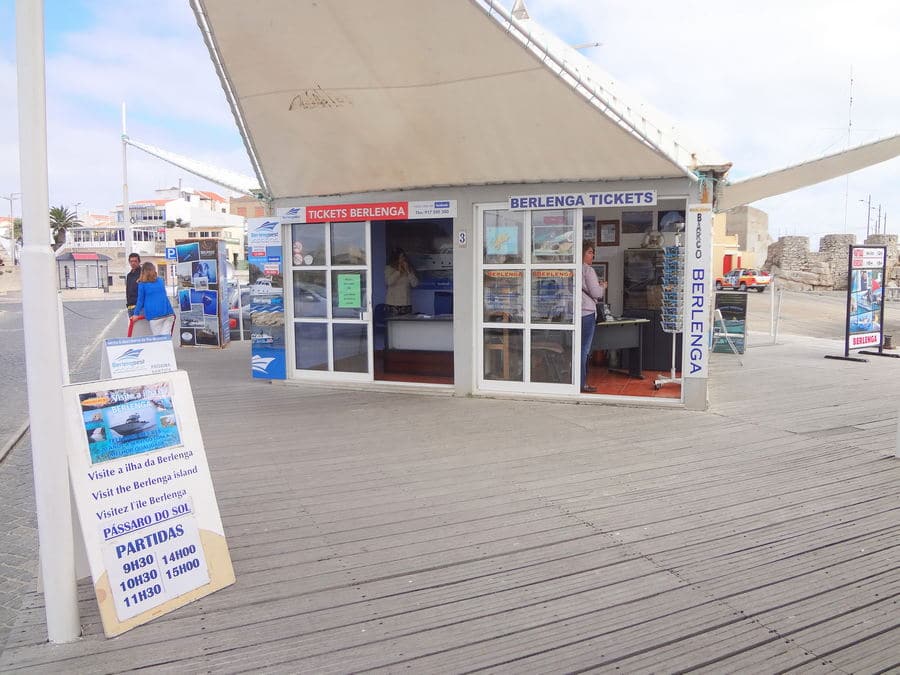 ---
Tours in Berlengas
---
You can book online to facilitate your trip to Berlengas.
---
Authorized operators
---
There are other options besides those suggested above. 24 vessels are operating the route, some with several daily connections, representing a significant increase over the last ten years. If you intend to visit outside the dates on which Viamar provides the route, you will have to resort to the services of another company.
Depending on the vessel used, the trip takes about thirty minutes. Please note that weather conditions and especially the state of the sea condition access, and it is possible that connections may be suspended or crossings postponed.
If you tend to get sick, you can take something to avoid discomfort. A sturgeon tablet taken thirty minutes before departure can work wonders.
List of tour operators and agencies authorized to operate in the islands to book or buy a boat ticket to Berlengas.
| | | | |
| --- | --- | --- | --- |
| Company | Board | Telephone | E-mail |
| | | | |
| AcvasubOeste | AQUAOESTE | +351 918 393 444 | aquaoeste@gmail.com |
| Berlenga Live | LIVE | +351 966 418 506 | berlenga.live@gmail.com |
| Berlenga Praia | JULIUS,MARTIM, KAYLUA, AMETISTA | +351 918 619 312 | susete.c.laranjeira@gmail.com |
| Berlengoest | MIRAGEM, MERGUS, CRISTAL, AZULORIZONTE | +351 917 300 300 | reservas@berlengatur.com |
| Bruno Miguel da Silva Monteiro | ALEGRIA | +351 917 295 314 | brunikas@gmail.com |
| Emoções no Atlântico | HALI | +351 963 708 831 | emocoes.atlantico@hotmail.com |
| Hugo João de Sousa Vieira Dias | HAWK | | |
| Futuro | NEVADA, TAXY | +351 919 543 105 | sergioviralhadas@hotmail.com |
| Haliotis | LASCARIS, CORIS | +351 262 781 160 | peniche@haliotis.pt |
| Julius | JULIUS | +351 918 619 311 | |
| Justdive | CALYPSO | +351 918 637 409 | geral.justdive@gmail.com |
| Luís Gonzaga Caldas Pinto | NAU | +351 968 096 285 | joao.viola1@gmail.com |
| Miguel Bento Costa | APOISÉ, ROAZ | +351 967 030 602 | miguel.costa@atlanticsafaris.com |
| Odisseia Viva | ODISSEIA VIVA | +351 937 175 886 | geral@odisseiaviva.com |
| Oeste Atlântico / Feeling Berlengas | PORTO BATEL, ATLANTIS, TGV, ODISSEIA, BATEL | +351 965 397 913 | booking@feelingberlenga.pt |
| Onda Larga | AMOR É VIDA | +351 969 966 393 | opcentro.fzara@mail.telepac.pt |
| Paulo Correia Figueira | ATRAENTE SÓ | +351 962 766 621 | opcentro.fzara@mail.telepac.pt |
| Pedro David Canavilhas Matias | BATMOBIL | | |
| Renato José Rigueira Rodrigues | HEAVEN | +351 965 254 489 | |
| Sorraiatours | RUMO AO GOLFINHO I | +351 919 707 290 | sorraiatours@gmail.com |
| Pedro Manuel da Cruz Severino | MENSAGEIRO DO MAR | +351 261 461 460 | claudia.objeconta@sapo.pt |
| Tiago & Bernardo | PÁSSARO DO SOL | +351 969 537 920 | opcentro.fzara@mail.telepac.pt |
| Viamar | CABO AVELAR PESSOA | +351 262 785 646 | |
| Viralhadas e Inglês | XIRICA | +351 918 081 449 | |